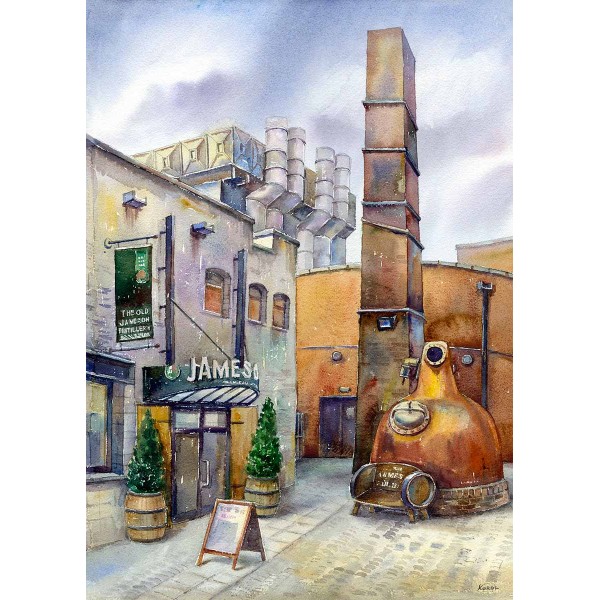 Jameson Whiskey Museum
This is my original artwork of the Jameson Whiskey museum, located on Bow Street in Smithfield, in Dublin.
When I first moved to Ireland my husband and I bought our first home here, an apartment overlooking this lovely courtyard with its copper pots and old chimneys mixed together with the modern steel structures of the new build.
Original Artwork Shipping
Original artwork is shipped in a flat pack. A tracking code will be provided.
Please note I do not ship frames outside of Ireland because of the risk of breakage.

Free shipping anywhere in the world